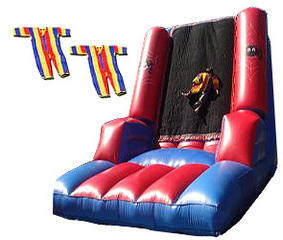 Velcro Wall
Best for ages 4 - 10
Adjustable kids size suits

Good for young ones and teenagers and even small little ones! Lots of fun! Run and land upside down, sideways or any way you want and get stuck on this Velcro Wall! Heavy duty for Adults as well!

Order comes with 4 suits in different sizes (XL - L - M - S).