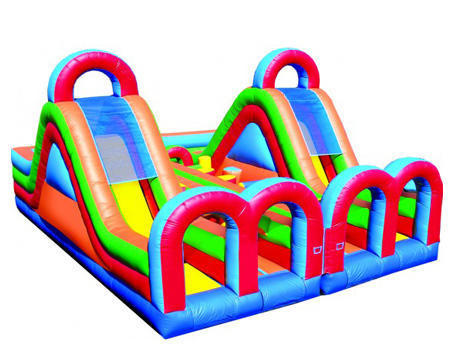 27 Ft Compact w/14 Ft Tall Slide x 2
(Side By Side Obstacle Couses)
Best for ages 2 - 12
Size 30 D x 23 W x 20 H
Tight space and kids still asking for Obstacle Course? NO PROBLEM anymore! This 27 Ft x 20 Ft (Wide) Obstacle Course does a loop at the end so the total running is 54 feet! Sides are covered and so is the roof of the slide in black mesh. Safer and helps keeps your kids cooler from the sun.