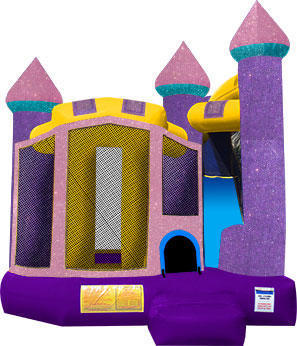 4 in 1 Dazzling (Glittery) Combo
Best for ages 1 - 9 | Basketball Included.
Size 17 W x 18 D x 16 H
This Dazzling (Glittery) Castle Combo has jumping area, climbing, slide and basketball hoop AND is covered in glitter! Your little princess will be all smiles when she sees this jumper in person. No, glitter won't come off. :) It is inside of the vinyl and sparkles through.